Description
*All sales on bundles are FINAL (see terms)*
The Complete Thiamine Protocol package was formulated to provide thiamine in bio-available form, along with all the nutritional co-factors designed support thiamine repletion.
It serves as a complete protocol and focuses on three key areas:
The three pillars of thiamine repletion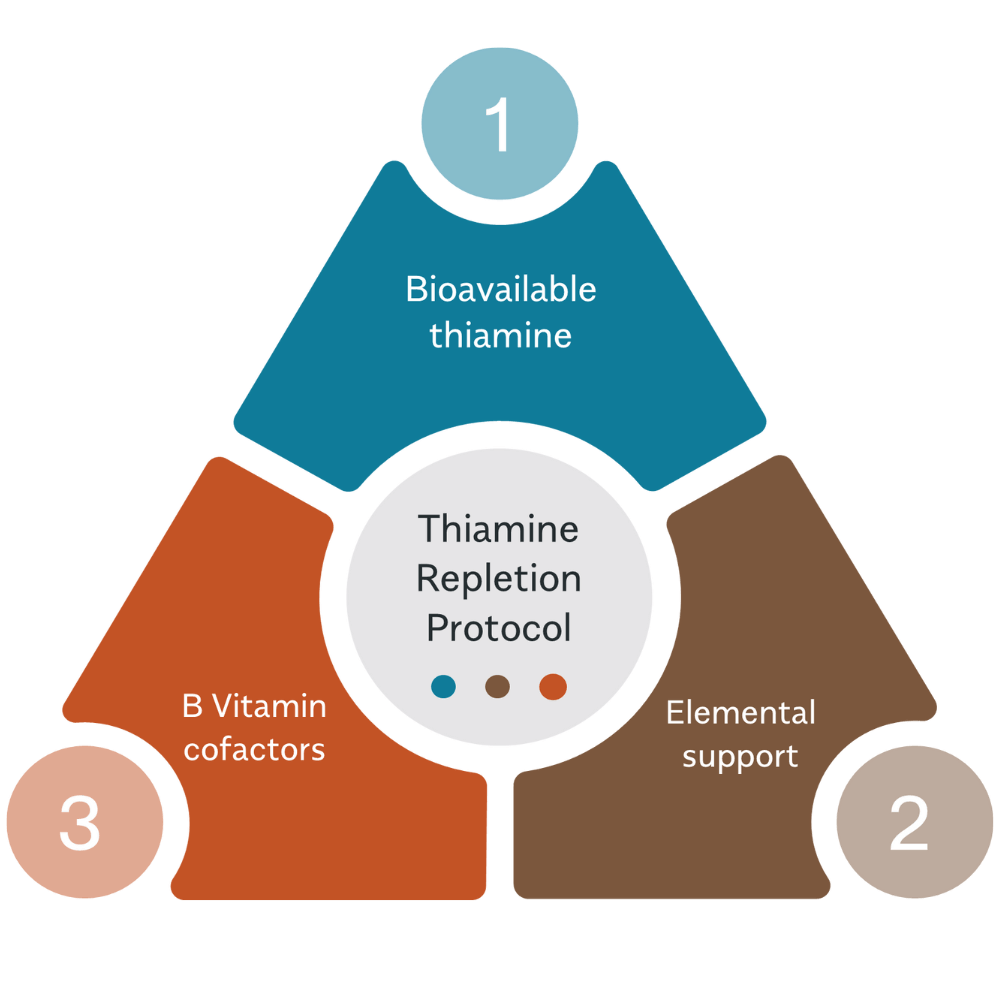 1. Thiamine with high bioavailability
Thiamax contains TTFD (thiamine tetrahydrofurfuryl disulfide), a synthetic thiamine derivative which is composed of one thiamine molecule bound with a sulfur-mercaptan group. This configuration allows it to pass through intestinal and cellular membranes freely without the need for a transport system. This effect greatly enhances its absorption into the body through the gut, and further allows for penetration of the blood brain barrier to increase thiamine levels in the brain and central nervous system.
For this reason, this form has been widely researched in Japan for its therapeutic potential and has been used successfully in addressing thiamine deficiency for several decades.
2. Elemental support
Repletion of thiamine can be associated with a variety of mineral imbalances, most notably magnesium and potassium. ThiAssist is designed to support the actions of thiamax at the cellular level through providing five minerals that have known interactions with thiamine metabolism.
These minerals include magnesium, potassium, selenium, molybdenum and manganese.
3. B Vitamin cofactors
ThiActive B-Complex provides a full spectrum of B vitamins, including active methylated forms of folate and vitamin B12, along with TTFD and another thiamine derivative called benfotiamine. Together, the B-group vitamins are intended to complement the action of thiamine (vitamin B1) within the cell.